Tell you a secret that makes your kitchen more orderly ---WGO wall hooks
Release time:2019-04-10 | Source: Ideal Home Universal Tape Co.Limited. | Click:2455

My parents complained that the kitchen is too small these days. because I have to make a meal for a big family every day,more and more kitchen utensils are being addedin kitchen. However, many small objects disappeared from kitchen and we always spent time finding them, also it's very inconvenient to make kitchen orderly. Is there any good ideas to make it better?
The answer is sure to be " YES"
It's time to introduce this good solution to manage the kitchenware, that's WGO wall hook.
Whether it is a condiment commonly used in home cooking, or a variety of kitchen utensils. The chopping boards used for cutting vegetables and the spoons used for soups can be made neatly through the WGO wall hooks. In the past, many families chose to use various nails to fix the rack when they installed the rack. However, this practice is time-consuming and laborious, and it will destroy the integrity of the wall. There are a few small holes in the original white and smooth wall, which will inevitably affect the appearance. But WGO hook will not cause such troubles at all.
Feature 1: No nail and No drilling hole on wall, just stick it on wall.For WGO wall hook, the most obvious feature is " No residue". you just need stick WGO wall hook on smooth surface and reuse for many times. No nail, no drilling hole on wall and no damage to installed surface.
Feature 2: Strong load capacity and durability.WGO wall hook has strong load capacity for 5KG in 70*70mm wall hook. You don't have to worry that it will fall down like normal hooks because of it's durability. Our quality is the promise to you!
Feature 3: Simple design and fashion.WGO wall hooks have generous design with simple and fashional style, which is a perfect combination with different storage shelves. It can not only help you save space but also be a organizer to use.
Feature 4: Environmental protection and reuse for many times.WGO wall hook has a longer lifetime compared with normal screws. It takes a new type of colloid which is non-toxic and environmentally friendly material. And 304 stainless steel screws which is durable and rust-free to reuse.
Feature 5:There is no residue left after peeling off from sticking surface and keep clean.There is residue left after peeling off from sticking surface and turning yellow, which is a bigger shortcoming for normal hooks. WGO wall hooks can be sticked anywhere without leaving residue and keep clean surface.
Go to share your life freely! we will deal with your organizing troubles by WGO wall hooks. We promise to offer you an orderly household environment.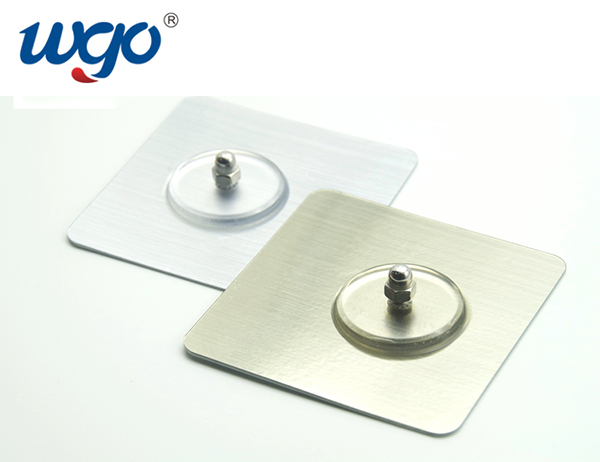 Pls

visit our offcial website 【www.universal-tape.com】 if you are interested in our. you can contact us directly via online communication tools and you also can leave your online message or through our 24 hours customer care hotline at 86-15920698900 to make a phone call to us.Welcome you for coming。








Customized designs of Non-Residue Adhesive Tape holder

We have been working on material tape of Non-Residue Adhesive Tape with OEM and special LOGO service .

100% Fully attention on cumstomers' service .

We own a professional team of mobile Non-Residue Adhesive Tape included R&D ,sales,and after service.

24hours on line service

In order to gain a Satisfactory feedback of mobile Non-Residue Adhesive Tape,our time in your time .
------ Universal Electronic Material Co., Ltd.
Customized designs of mobile Non-Residue Adhesive Tape----
----http://www.magic-hook.net/---