WGO non-trace wall hook: find a suitable location for each object.
Release time:2019-03-23 | Source: Ideal Home Universal Tape Co.Limited. | Click:2337

There is no more relaxing places than home for everyone, especially for busy official workers. even though this "Home"is rented. We need a "home"to accommodate our tired heart, just as every home product wants to find its own place.However, there is no rest space to set some objects at small space. The home will be more crowded for all piled objects.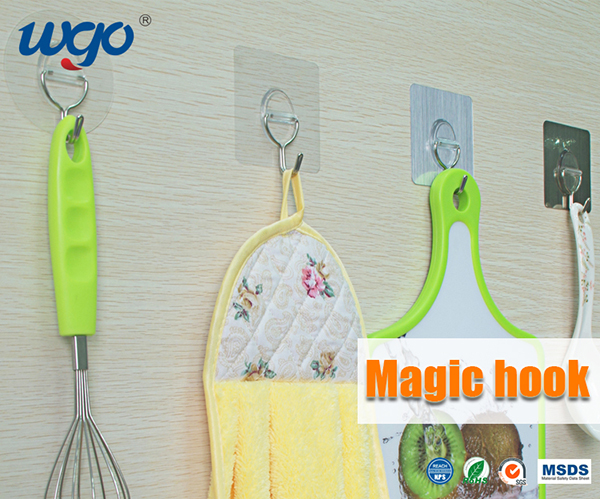 Not all people have enough time and patience to organize something at home, we need convenient and effective solutions to this. WGO is such a mission of "creating the beauty of life" and focusing on the research, development, design, production and application of removable adhesive tape in the home field. It is determined to bring more household products to everyone. People can feel the home warmth and our profession. For all series of WGO products, we strongly recommend wall hooks to you. What' s the standard for selecting wall hooks? Appearance? Material? Or weight bearing? The answer is below:
Standard one: Just need 6 seconds to finish an easy installation.It's very easy to finish an installation within 6 seconds even though you are a delicate girl. no drill, no nails, no disturbing people, no damage to the wall. You just need simply stick WGO wall hooks on smooth wall, this easy installation will help you save time and effort.

Standard two: Strong pressure resistance keeps safe condition once sticking on wall.The most annoying thing is that the wall hooks brought from market keep falling down from wall again and again. Not because the bad wall hook but wrong brand. Compared with normal wall hooks in the market, the load-bearing capacity for WGO wall hooks are far much better than it. Such as one WGO wall hook with 70*70mm, the load-bearing will be at least 5KG which is same as a barrel of 5L cooking oil.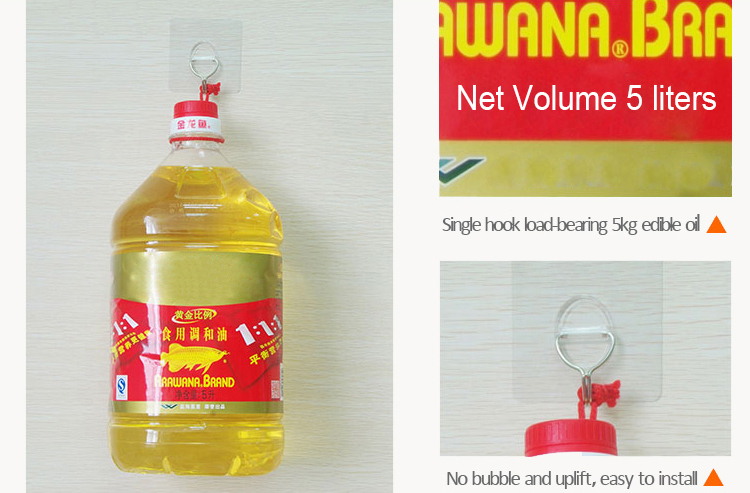 Standard three: Generous design with simple and beautiful features.Back to the truth, the simplest is the most eye-catching. Although the product is simple in shape, the material is not simple. The sticking part is composed of release film, removable adhesive tape,PET and stainless steel hook. The simple appearance reveals generosity. Under the premise of ensuring quality, it not only satisfies people's aesthetic needs,but also very suitable for those who pursue simple and beautiful consumers.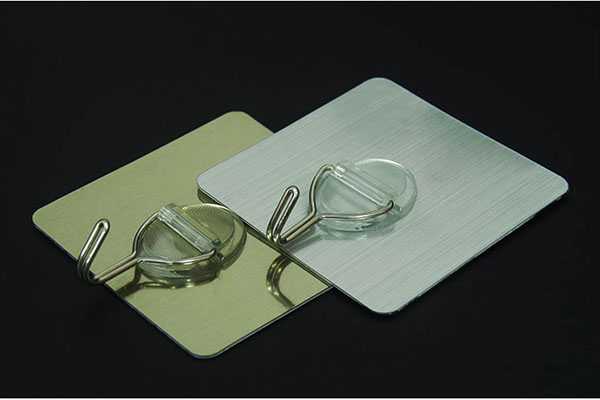 Standard four: Reusable and environmental protection.WGO wall hooks have a longer lifetime compared with normal hooks. You can wash it by water and air to dry although the sticking surface gets dirty, the stickiness will be same as an original one. WGO wall hooks are also moisture-proof even if in damp weather. It's very convenient to stick it in bathroom.

There is no residue left after removing from sticking surface.There is residue left after peeling off from wall for normal wall hooks, also there is yellow trace after long use and very difficult to erase.WGO wall hooks will not bringsuch this trouble to you. simply pull up a corner when you need peel the wall off from surface. easily disassemble as the air slowly penetrates, leaving no marks.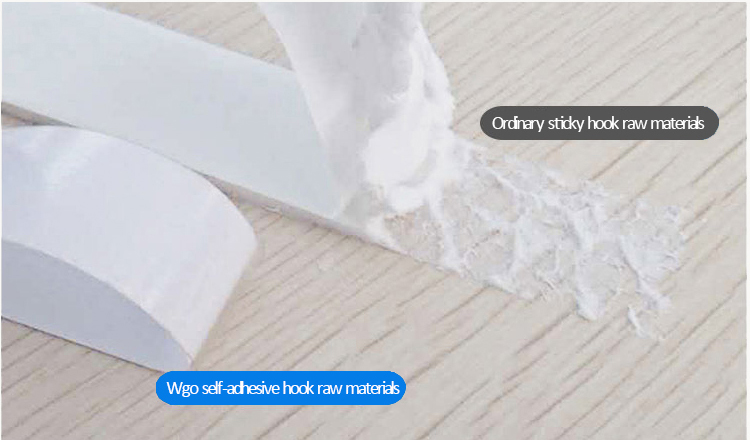 Standard six: Wide application and freely stick.WGO wall hook has a wide application in bathroom, living room and kitchen. You can hang kitchen utensils and bathing itemson wall with WGO wall hooks.. also you can decorate bedrooms with it.We can create a comfortable environment for your home.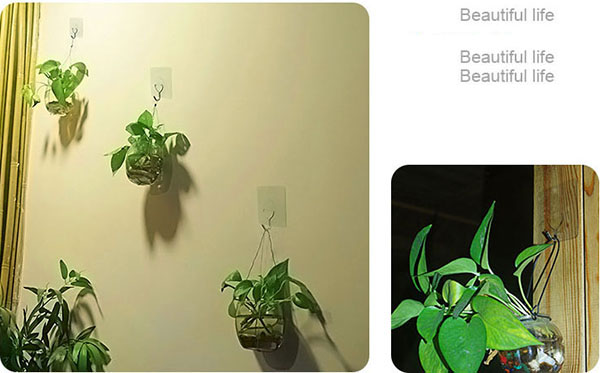 Besides, we also pay more attention to product details.
Choosing high-transparency PVC as a sheet will not cause product creases and affect the using effect, but also allow the product to blend harmoniously into the entire home background.
The frame of the product has abandoned the design of the right angle, we are using a more rounded angle to protect people from artificial scratching.
We have designed different wall hooks after fully considering the needs of customers. customers are welcomed to consult our customer service about their any customized needs.
Although WGO corporation is not able to enlarge your house at this moment, we can help you expand the scope of the space and make your house look bigger, also we will create a warmer and comfortable environment for your home.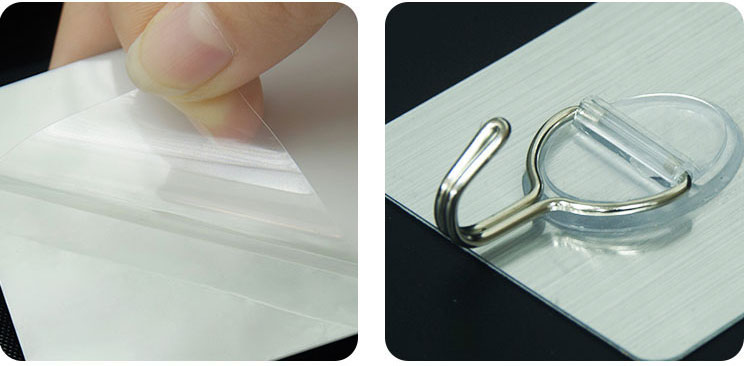 Pls

visit our offcial website 【www.universal-tape.com】 if you are interested in our

. you can contact us directly via online communication tools and you also can leave your online message or through our 24 hours customer care hotline at

86-15920698900

to make a phone call to us.Welcome you for coming。








Customized designs of magic hook holder

We have been working on material tape of magic hook with OEM and special LOGO service .

100% Fully attention on cumstomers' service .

We own a professional team of mobile magic hook included R&D ,sales,and after service.

24hours on line service

In order to gain a Satisfactory feedback of mobile magic hook,our time in your time .