A very useful hair dryer holder that is a magic household accessory for hair dryers ---WGO non-trace
Release time:2019-03-18 | Source: Ideal Home Universal Tape Co.Limited. | Click:645

It's said that every home will have a hair dryer at their home. There is no doubt that hair dryers are commonly being used by people nowadays. We all admire those girls who have smooth and bright hair, but it's very difficult to take care of it. especially we usually need use hair dryer to make hair dry after washing hair.
However, most of us are careless for something and because of busy works, we often lose something in daily life. Just like a hair dryer, it's hard to find it out when you need it. t needs to have such a character that it will be quietly attached to the wall when you don't have to use it, and not occupying the space. But it will instantly become apparent for your use when you need it.
It's time to find a good partner for your hair dryers. So our WGO hair dryer holder will meet your all needs.In the choice of materials, the designers consider that ordinary iron products will get rusty easily, so we choose 304 stainless steel with strong corrosion resistance.The toughness of WGO hair dryer holder is also better, it will not be easily deformed and durable to use. regarding the diameter of the wire, it is also considered that the wire should not be too thin. because too thin wire will lead to be shook on up and down, but too thick will affect the appearance.finally, it is decided to use a wire with a diameter of 3.5mm which is not too big to match with WGO wall hooks.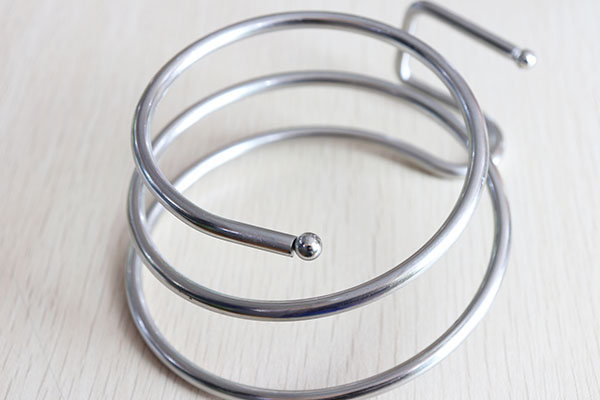 Under the inspiration of beautiful and generous design, according to the structural outline of the hair dryer, the designers designed the entire hair dryer holder to be spiral like a whirlpool in the deep sea, gradually expanding from inner and external, and finally finishing with a small ball. it is more and more simple without adding any extra parts in the whole product structure. abandoning the complexity and choosing a simple integrated design shows a simple and elegant style. The spiral shape makes the hair dryer and the hair dryer holder a perfect combination, just like this two parts are originally one part.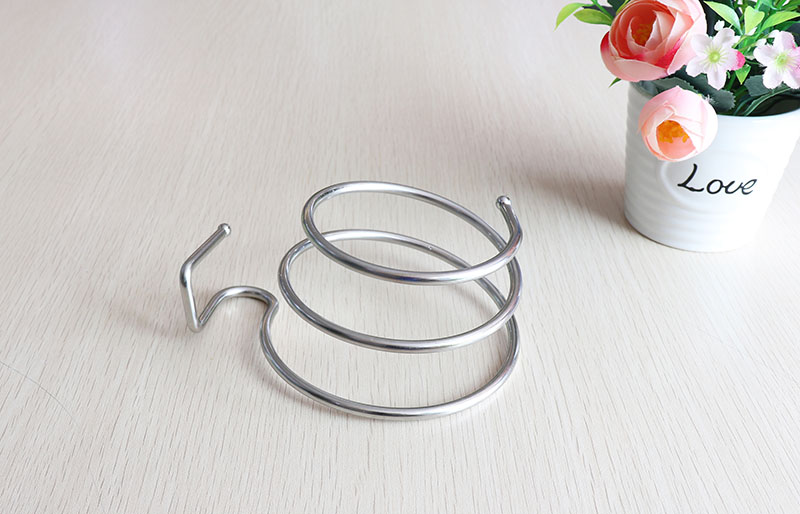 Comfortable use gives you full of warmth. From the selection of materials to the design, every detail can reflect the designer's intentions. The smooth and round curve and the solid steel balls at both ends can prevent all accidental scratches, even the sturdy female woman can pick and drop anywhere. The design of the two small beads not only serves to stabilize the steel bars, but also adds a lot of fashion sense to the products.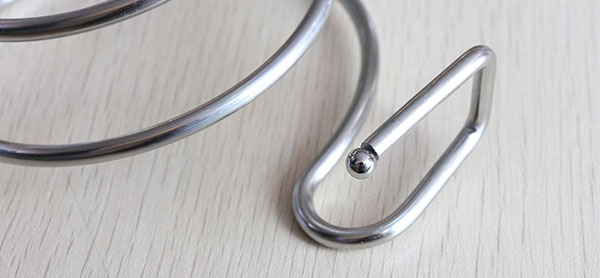 It's a very easy installation with damage-Free hanging on wall and no paid for installing. You just need stick WGO wall hooks on smooth wall and put hair dryer holder into it, which just needs a few seconds to solve problems that have plagued you for a long time. Such a nice household product with best price and high quality products, you are welcome to take it back home!
Pls

visit our offcial website 【www.universal-tape.com】 if you are interested in our

. you can contact us directly via online communication tools and you also can leave your online message or through our 24 hours customer care hotline at

86-15920698900

to make a phone call to us.Welcome you for coming。








Customized designs of magic hook holder

We have been working on material tape of magic hook with OEM and special LOGO service .

100% Fully attention on cumstomers' service .

We own a professional team of mobile magic hook included R&D ,sales,and after service.

24hours on line service

In order to gain a Satisfactory feedback of mobile magic hook,our time in your time .